FIRM PROFILE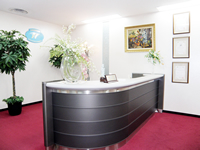 Since its establishment in 1976, HARAKENZO WORLD PATENT & TRADEMARK has been serving clients globally in association with intellectual property law firms all over the world to support for obtaining intellectual property rights and exercising such rights.
Becoming a Patent Professional Corporation on January 1, 2005, HARAKENZO WORLD PATENT & TRADEMARK has offering intellectual property services as a corporate Patent Agent with our basic philosophy "maximize our clients' satisfaction and benefit". Thanks to our clients' continued supports, we have steadily grown and developed into an "international and comprehensive Intellectual Property Firm".
On January 1, 2014, we alphabetized our firm's Japanese name from "特許業務法人原謙三国際特許事務所" to "特許業務法人HARAKENZO WORLD PATENT & TRADEMARK". On the occasion of our firm's Japanese name change, we would like to take the opportunity to reiterate our commitment to providing ever-improving services that fully satisfy our valued clients.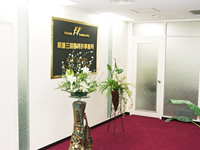 "HARAKENZO more " has a total of 270 excellent staff members, who enable the firm to provide prompt and high-quality intellectual property services to meet the needs of clients. Including lawyers, the staff members are: specialized staff members covering patents, utility models, designs, and trademarks; specialized staff members covering copyrights, unfair competition, semiconductor integrated circuit layout, motion for import suspension, and registration of plant varieties; and specialized staff members for supporting clients in enforcement of intellectual property rights through analysis, appeal, litigation, licensing and license negotiations, and the like. The staff also comprise draftspersons, translators and secretaries, who are highly experienced in intellectual property practices and other matters involving science and technology.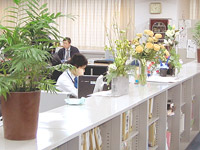 Along with the rapid advancement of technical innovation in diversified fields, intellectual property rights are increasingly being enforced in a broader range. This trend will become more apparent in the 2000's, which are expected to usher in a pro-patent era. To stay abreast of rapid advancements, "HARAKENZO more " has been making every effort to achieve a more profound understanding of laws and to absorb new technologies, by searching, analyzing and taking any possible action to protect its clients' intellectual property rights intact. By flexibly accommodating itself to drastic changes, including a series of law amendments and international harmonization projects, "HARAKENZO more " promptly provides its clients at home and abroad with advice right to the point in each individual case.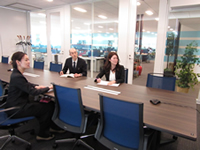 "HARAKENZO more " has long-established contacts with fellow intellectual property professionals (lawyers, fellow counsel, laboratories, and universities) throughout the world. As a result of our many years of experience and contacts with them, our firm is able to serve our clients effectively with both technical and legal capabilities. More specifically, our firm is associated with many distinguished law firms throughout North and South America, Europe, Asia and Oceania, and through their agency we are able to provide a fully international service to our clients, and to advise clients on a worldwide basis.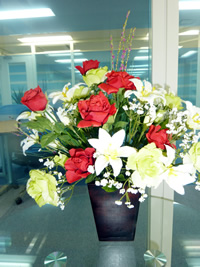 In the year 2021, we had the 45th anniversary. It meant a lot for us to have passed through the 20th century of excitement, and had the 45th anniversary, which is the beginning of new history of the firm, in this opening age of global-scale Pro-patent. And here we promise the continuous efforts with the aim for the further development of our clients and us.